In the never-ending battle of deciding whether working at an office or from home is the best option, businesses and individuals can find the perfect middle ground with Nimbler Spaces. Our mission is to provide affordable workspace for our corporate and business partners to ensure they have a platform for success. Our hybrid options for your office strike the perfect balance between giving your crew the flexibility they deserve and a dedicated workspace for them to thrive in. Ensure higher productivity and better results at work when you invest in our solutions.
Nimbler Spaces is ready to help you find the perfect office location and flexible membership to set your staff up for success. Get in touch today to learn more and to book a tour!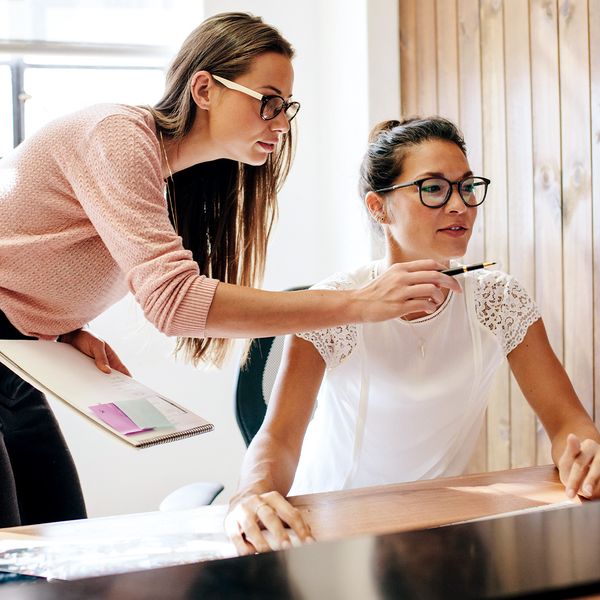 Adaptable, Affordable Hybrid Options for Your Office
Modern employees find themselves working in several different circumstances, whether it be in a traditional office location or at home. Nimbler Spaces is capable of helping modern businesses adapt to recent work-from-home trends by providing a solution that is functional for all employees, regardless of their preferences. Our hybrid options for your office are perfect for allowing your team members to work wherever they'd like, the way that better fit their needs, while also having a dedicated space for important in-person meetings and the like.
Choosing this version of our hybrid workplace memberships allows you the chance to have the space you need whenever you need it. Our hybrid option memberships allow your company to have access to a private office or a desk for you to use as you see fit. You pick the way you work for the number of days per week you choose to stop by.
Working with Nimbler Spaces allows you to use a physical office or desk and have everything set up at all times you need. Thus, your crew can simply book the private office or desk for the day and show up. You only pay for the office solution you prefer for the number of days you want to use.