One of the most effective ways of ensuring your company is prosperous is to create a great working environment for your crew. Naturally, staff members in a positive environment where they can concentrate will produce high-quality work more efficiently, because they're immersed in a space that's theirs.
Nimbler Spaces is your partner when it comes to creating specialized dedicated workspaces that give your company a physical place to make things happen. We're proud to partner with corporate clients worldwide in order to give them all the possible benefits a flexible workspace can offer.
There's no geographic boundaries for your Corporate Office by Nimbler.
Reach out today to learn more about how we can help you have higher productivity and better results at work!
Aim For a Worry-free Dedicated Office Space for Your Business
Nimbler Spaces is perfect for creating and managing an office space for your business from the scratch— this is because of the effort our team put into ensuring you're successful. Companies and other corporate entities who choose to partner with us can have access to an entire floor of a building - or even the entire building; our team will dedicate its time and expertise to source the special real estate and project in an entire section of a skyscraper or high-rise building, or even in a landmark building, so your members can get all their work done in a truly branded and happy environment. This dedicated space not only allows for higher productivity, but it can also lead to better results at work and an increased sense of employee satisfaction.
A truly flex office experience only for your team.
Whether you need to lease out space for you and your team to work at for 3 years or a more flexible 12 months deal, Nimbler Spaces can provide you with open space that is designed to help boost production. Our focus is entirely on affordability and adaptability, giving our clients the option to conduct work in a clean, beautiful environment, totally mirroring their brands. Instead of waiting to sign a long term lease of an entire space for your business, get work done now by letting Nimbler Spaces source the ideal space, in the ideal city and location with flexible terms and plenty of included amenities and care.
Excellent Locations for Higher Productivity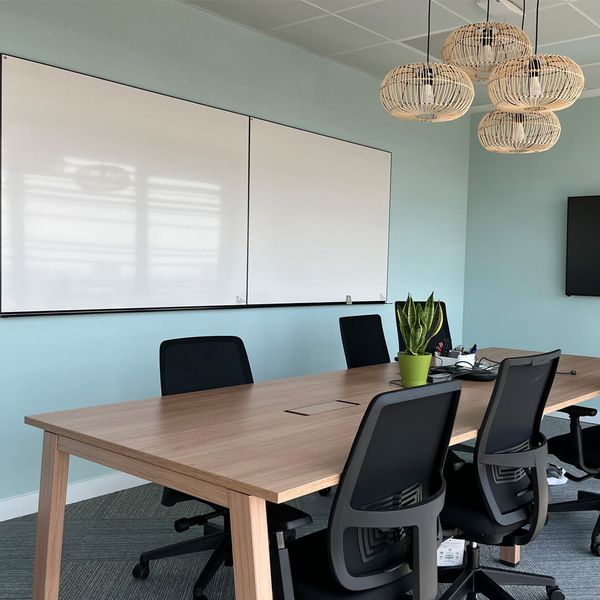 Benefits of Choosing Nimbler Spaces
The idea behind renting a dedicated office space for your business is to not only give your company the privacy it needs, but also to give your crew the resources and environment they need. By providing an area to focus and work in person, your company can expect a higher productivity rate and overall better results and happiness high levels at work. Our rentable office spaces also give your staff an option to utilize alongside working from home, allowing them to perform tasks however they'd prefer. Nimbler Spaces is perfect to have a physical location without paying too much for a large corporate location - in any location you need worldwide.

Aim high. Get your new headquarter done wherever you need it. Worry-free built out. Worry-free managed by Nimbler.
Get in touch with our special projects team and let us know where are we going with you.