A key aspect of running a modern business is the ability to adapt. The meaning of the office space is being redefined right before our eyes, and the entire world starts shifting more toward hybrid, balanced work solutions. Nimbler Spaces is at the forefront of this shifting nature of the workplace, providing affordable solutions for businesses who are adjusting and finalizing their return-to-work model. Our firm is dedicated to helping our clients make decisions that are thoughtful and conducive to a workplace with higher productivity. Learn more about how we can help you and browse all our office solutions!
Our Mission & Core Values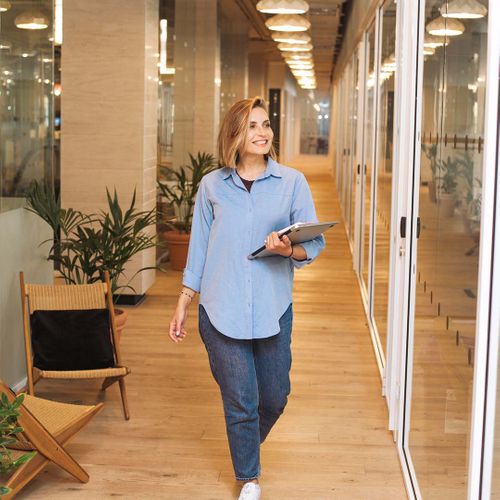 Nimbler Spaces is an organization that specializes in creating collaborative and inviting balanced work solutions. Our mission is to give our clients a chance to get a foot in evolving trends and to invest in resources for higher productivity. We believe successful organizations and corporate companies will make deliberate decisions to increase privacy and generate better results at work, which is why we're all about providing workplace solutions that are easily adaptable and flexible.
A core value of our brand is to give our clients a world of combinations when it comes to balanced work solutions. No matter what the average business day of your employees looks like, our solutions are tailored to produce high productivity and complete privacy. In addition to hybrid solutions — designed to give your company a private, dedicated workspace whenever and however often you need it — Nimbler Spaces provides rentable spaces to companies to handle all their needs. Whether a private office or executive studio with higher privacy is what you're looking for, or you need an entire floor of a corporate office, we can provide the perfect affordable solution. Even virtual operations can benefit from our adaptable Nimbler Plan, designed to give the online and in-person tools you need to maintain higher productivity and better results at work.
Nimbler Spaces, located in downtown Miami and Chicago, 
is accessible 24/7/365 to answer all your questions about our state-of-the-art office options, including: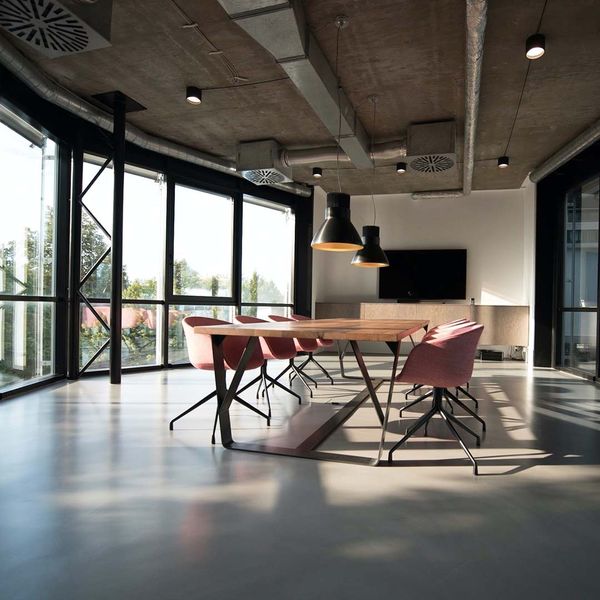 The Benefits of Our Affordable Solutions
Change how you view an "office space" when you partner with Nimbler Spaces. Our company is centered around being agile, adaptable, and flexible, providing rentable spaces for our business partners to experience higher productivity. Our balanced work solutions make returning to the office and embracing a modern hybrid (or virtual) working environment easy. Regardless if your company requires the collaborative working environment of an in-person office space or can easily transition into a hybrid workplace, Nimbler Spaces can help. Find your balance with us! Our team will help you find the perfect rentable office that provides optimal privacy and can help induce higher productivity.
Give your employees the chance to have better results at work and give them the perfect work-life balance by housing them in a beautiful, functional workspace. Our hybrid solutions allow your staff members to work comfortably in their own homes and come into a private office for meetings, or to work entirely in a dedicated space without disturbances.

Nimbler Spaces: Balanced Work Solutions
Ensure your company's success by adapting to the world's new idea of office space! Nimbler Spaces is perfect for navigating the return-to-work model and providing balanced work solutions for your employees. Discover how you can experience higher productivity and better results at work with us!